Horse riding in Riga and Latvia
Horse riding is a very pleasant activity!

The untouched nature of Latvia offers a great diversity of horse riding activities.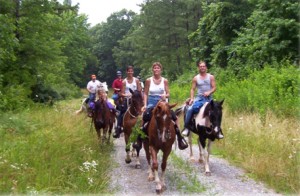 There are more than 130 horse riding locations offering different routes and destinations for different people. Our horse riding company offer you well trained horses and expierienced instructors for your ride to be safe and enjoyable. We offer you the best solution. Nice horse back ride to the beach, going through the beautiful forest and charming sand dunes.
– Groups from 2 – 12 pers;
– Age starting from 6+;
– 1 hour ride;
– English/German speaking guide & transfer;
– Photo, video, snacks & drinks on request;
– Prices from 35 Euro per person;
– 2 hour door to door event .
Book your horse riding date and time right now!